Registration Closed
For further assistance with registration for this event, please contact the event director Ericka Metevier at 603.305.1259 or email ericka.metevier@jostens.com .
Why should I attend?
45 minutes Cover Design Session
Hands on YTO Training
Team Building
Ladder Diagram
Theme Development
Design Support
Photography Training by Bob McGrath
Adviser Night Out!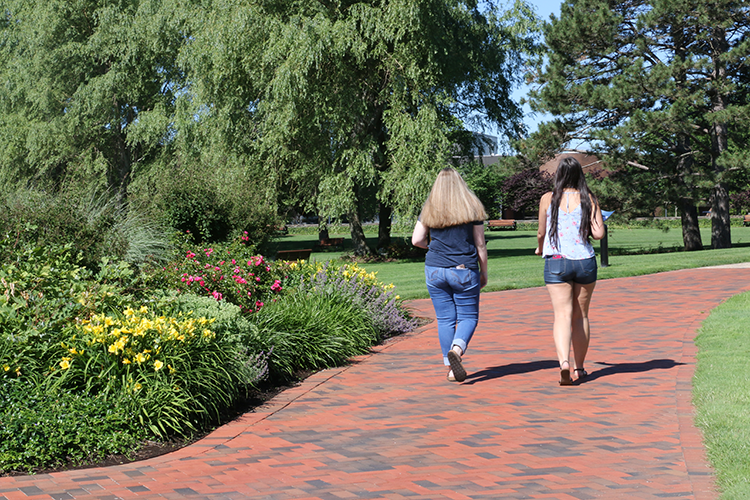 Registration Deadline: June 14, 2019
No late registrations will be accepted after this date. No refunds will be issued after this date. All payments and medical forms must be received no later than June 20th, 2019. They should be sent to the Workshop Director: Ericka Metevier 404 Country Club Court, Rocky Hill, CT 06067
Checks should be be made payable to: Jostens Summer Workshop
If you are paying with Credit Card, please call Ericka at 603-305-1259 to make payment over the phone.
Medical Release Forms
All Attendees must have a medical release form on file (this includes advisers as well). Only attendees under the age of 18 need to fill out Page 2. See the Document section.
Monday Arrivals
If you are arriving early on Monday evening, you may plan to arrive on campus between 3pm and 6pm. If other arrivals times need to be made, they must be pre-approved by the workshop director ahead of time. No meals will be provided and there are limited options on campus, please plan ahead. Since the workshop has not officially started, there is limited adult supervision and an additional release form must be on file for attendees under the age of 18.
Tuesday Arrivals
All attendees should follow the campus map directions to Hall 14 for Check In. Please be sure to arrive between 8am and 930am. The workshop officially begins promptly at 10am in Bello Grand Hall (#4 on the campus map).
Departure Times
The workshop will plan to end on Tuesday by 3:30pm.
Book Swap
Don't forget about our annual Book Swap! Bring some of your extra 2018 and 2019 yearbooks to share with other schools. Plan to take some home with you! *Please limit the amount of books you bring to 10-20.
Adviser Dinner
Advisers we want to celebrate with you! You work hard all year long, and we want to treat you to dinner on Tuesday night. Please plan to join us for dinner on us.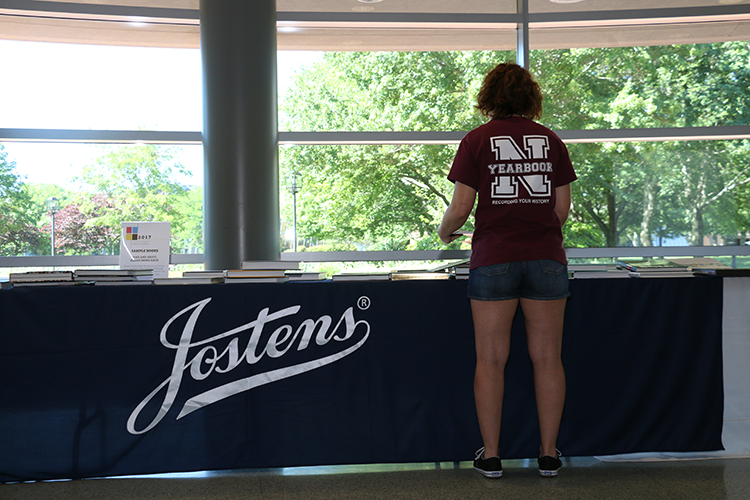 Why should my staff attend the workshop?
The workshop is a great time to start your staff team bonding while also planning and preparing for the new school year. Having early buy-in from your students is crucial for a successful school year. You will have support and time to work on your page ladder, theme development along with cover and page designs.
Do advisers have to attend the workshop with students?
Advisers are not generally required to attend if they prefer to send students on their own. However, we do find that student effort and interest is far greater when advisers do attend. Advisers are required to attend when sending five (5) or more students.
Where do I send my check and medical releases?
Send all checks and medical releases to:
Jostens Summer Workshop
404 Country Club Court
Rocky Hill, CT 03249
Payment and Medical Release forms must be received by June 14, 2019.
What will our accommodations be on campus?
Students will be housed in double occupancy rooms in a suite with a total of four rooms. You may be housed with students from other schools. Men and women are housed on separate floors. Advisers have single rooms, also part of a larger suite of four rooms. Dorm chaperones will be on duty throughout the night.
Do I need to bring any linens?
No, all linens including bath towels, are provided. Just bring the toiletries.
Do I need to bring any money for food?
No, we will provide lunch, dinner and a nighttime snack on Tuesday and breakfast and lunch will be provided on Wednesday. However, the Student Union is nearby with additional food options if you choose.
How do I get there?
Directions 1150 Douglas Pike, Smithfield, RI 02917

From points south of Providence:
(Warwick, Newport, Connecticut, New York, etc.)
Take Route 95 north to Route 295 north to Route 7 north (exit 8B). The University is two miles north on the left.

From points north of Providence:
(Attleboro, Boston, New Hampshire, etc.)
Take Route 95 south to Route 295 south to Route 7 north (exit 8B). The University is two miles north on the left.

From points east of Providence:
(East Providence, Fall River, New Bedford)
Take Route 195 west to Route 95 north to 146 north to Route 295 south to Route 7 north (exit 8B). The University is two miles north on the left.

From the Mass. Pike (Route 90):
(Points west of Boston)
Take Exit 10A to Route 146 south to Route 295 south to Route 7 north (exit 8B). The University is two miles north on the left.

From Route 146 North or South:
(Providence, Worcester areas)
Take Route 295 south to Route 7 north (exit 8B). The University is two miles north on the left.

From Route 84:
(Hartford area)
Take Route 6 east to Route 295 north to Route 7 north (exit 8B). The University is two miles north on the left.

From Cape Cod (Bourne Bridge):
Take Route 25 to Route 195 west to Route 95 north to 146 north to Route 295 south to Route 7 north (exit 8B).
The University is two miles north on the left.

What do we Bring?
A medical release form for every participant attending. Participants under 18 must have signed form by a parent or guardian. Students will not be allowed to attend without this release.
Comfortable, casual summer wear. Bring a light jacket - air conditioning means cool classrooms.
Your 2018 and 2019 yearbooks for our annual book swap!
Plans and ideas for 2020 yearbook.
Calendar of school and local events
Laptop and power cord*
Yearbook Camera & owners manual*
optional but encouraged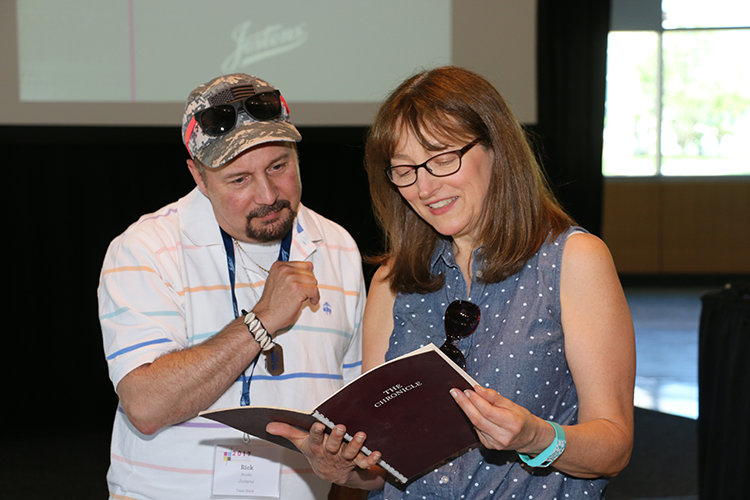 Pricing
| | |
| --- | --- |
| Overnight Registration | $280 |
| Commuter Registration | $245 |
| Monday Night Arrival | +$50 |
*If you would like to arrive on Monday, June 24th you may arrive between the hours of 3-6pm. No formal meals or adult supervision will be provided on this day. Additional permission form must be on file for students arriving early.
Cash, check and credit cards

are accepted.

Please make checks payable to: Jostens Summer Workshop and mailed to 404 Country Club Court, Rocky Hill, CT 06067. If you would like to pay via credit card please call Ericka, Workshop Coordinator at 603-305-1259.

NO WORKSHOP REFUNDS AFTER June 14, 2019. Payment must be made in full prior to the start of the workshop.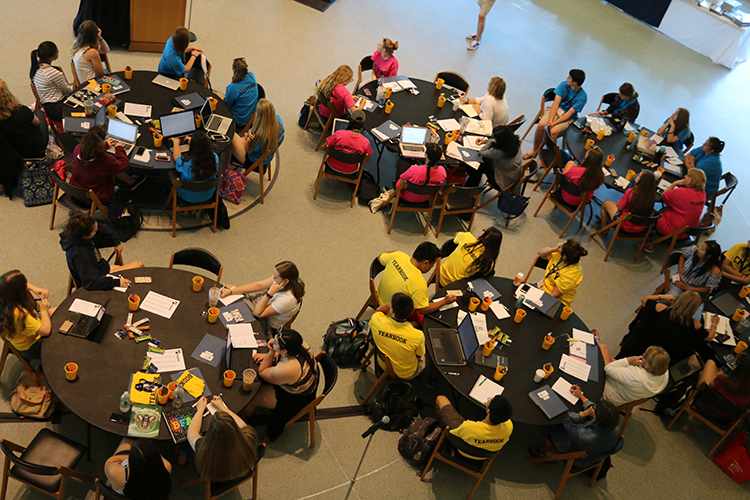 Schedule of Events
Tuesday, June 25th
Theme, Typography, Staff Motivation, Marketing, Design, Group Work Time, Using your Camera (be sure to bring your camera)
Wednesday, June 26th
Computer Training at your skill level, Photography, PhotoShop
General Sessions
Our keynote speakers will focus on all aspects that are critical to producing your best yearbook ever. General sessions will include: thematic approaches to yearbook, planning your coverage, 2018 design trends, selling your book, and hands-on computer training. You will also have time to work together as a staff or generate ideas in our yearbook lounge.
Daily:
Artist Sessions to help create your book's cover for this year based on your selected theme. Each school can sign up for its own 45 minute cover session at the time of registration. These will be assigned on a first come, first-serve basis.
New*
Adviser led classes - Advisers, come and hear from your fellow colleagues about what makes their yearbook programs successful. How do you motivate your staff to meet their deadlines? What are the most successful ways to market your yearbook and ad sales?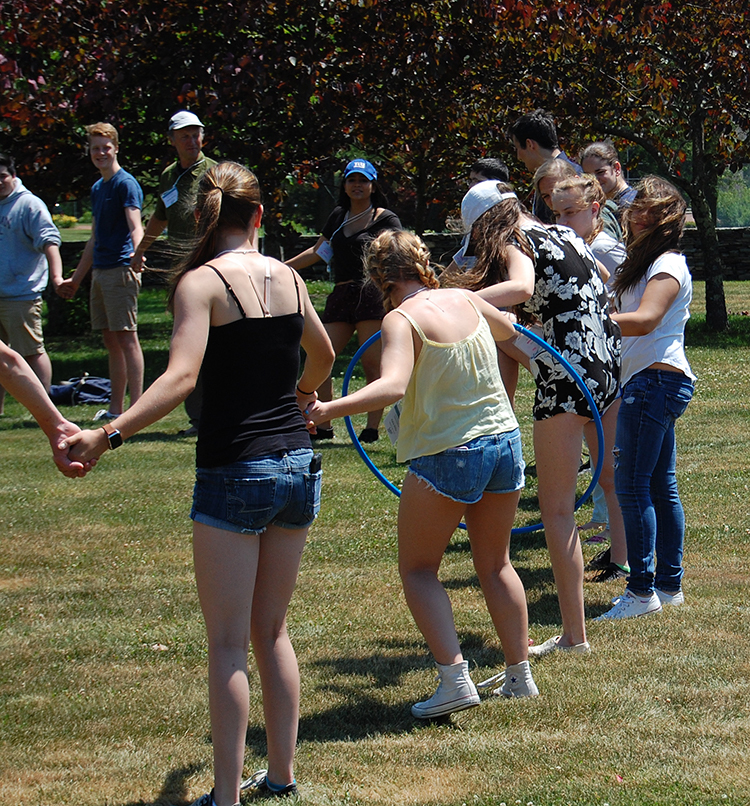 Casey Halliwell, Yearbook Adviser
Robert E Fitch HS, Groton, CT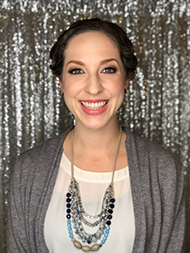 Casey is going into her third year as the Yearbook Adviser at Fitch High School in Groton, CT. Casey has grown the yearbook program from approximately 15 students, to almost 60 students and three class sections in just two years. Fitch HS earned National Program of Excellence for the 2017-2018 school year and increased the number of students buying yearbooks by 115 students in her first year. We can't wait to hear how Casey keeps so many students motivated and on track to get the book on time!
Rose Marie Marinace, Yearbook Adviser
Bishop Brady HS, Concord, NH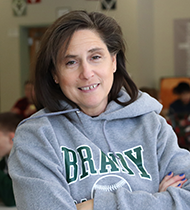 Rose Marie has been a Yearbook Adviser since Fall 2016 and has earned the National Yearbook of Excellence Award in both 2017 & 2018. Rose Marie is as Social Studies and Technology teacher and so yearbook fits perfectly with both of Rose Marie's areas of teaching. "With yearbook I am helping the kids to document the history of our school for future generations, and that is what guides our planning process every year". We are excited to have Rose Marie join us to share her best marketing strategies to selling her school's yearbook.
Rick Brooks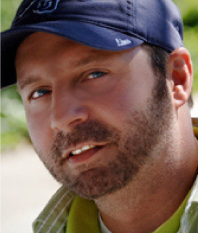 Rick Brooks, Northeast Creative Design Manager with Jostens has worked in the field of design and publishing since 1986. He works with and designs for high schools and colleges throughout the Northeast. His clientele roster includes Harvard, Yale, Cornell, Columbia, West Point, Penn State, Boston College, and numerous colleges and large high schools throughout the nation. Brooks' main focus is designing, lecturing and doing presentations for his clients. A member of JEA and a certified journalism educator (CJE), Columbia, CMA, and the Society of Collegiate Journalists, he actively lectures and teaches at National and State Conventions. Rick was most recently honored with the Pioneer Award by JEA in the Fall of 2018.
Workshop Director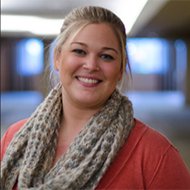 Ericka Metevier has been a Jostens Yearbook Representative since 2011. She has been involved with the New England Summer Workshop since 2012 and became director in 2015. Ericka earned her Certified Journal Educator certificate in 2015 and has recently presented at the Columbia Scholastic Press Association at Columbia University. If you have any questions or concerns please feel free to contact Ericka.